PASTOR'S MESSAGE-MENSAJE DEL PASTOR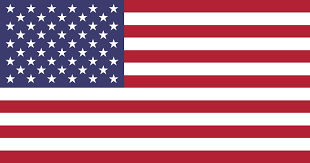 GOD BLESS AMERICA & HAPPY 4th OF JULY!

WE WELCOME YOU ALL, WELCOME BACK TO THE PLACE WE LOVE,
THE PLACE TO ENCOUNTER THE LORD
                                  "I will praise your name for ever, my king and my God"
In the Gospel according to Mathew 11:25-30, we hear powerful words that call for trust in the Lord. Trust in him who gives relief and strength. Trust in him who heals and gives new life. Jesus calls for everyone who carries burdensome life and submit it all to our divine healer. It takes courage to let go and perhaps more courage to adopt to some new way of life. Under the pandemic the whole world has been forced to adopt to a new way of life, an additional piece of dress code everywhere we go – the face coverings; among other things! In our human world, the strain that has been added by the COVID 19 pandemic seem to be unending. We as faithful are happy that we have started returning to our spiritual homes where we have a listening year of our Lord, a healing hand of God, close to our intercessor – Virgin Mary, Mother of our Lord – Mother of the Church. Hopeful we find solace and strength in the Lord and also find a reason to sing with the Psalmist, thus "I will praise your name for ever, my king and my God".
In Christ,
Fr. Mahonge.
BIENVENIDOS DE NUEVO A TODOS, BIENVENIDOS AL LUGAR QUE AMAMOS,
EL LUGAR PARA ENCONTRAR AL SEÑOR
                                   "Alabare tu nombre para siempre, mi rey y mi Dios"
En el Evangelio según San Mateo 11:25-30, escuchamos palabras poderosas que requieren confianza en el Señor. Confía en el que da alivio y fuerza. Confía en el que sana y da nueva vida. Jesús llama a todos los que llevan una vida gravosa y lo someten todo a nuestro sanador divino. Se necesita valor para dejar ir y tal vez más valor para adoptar a alguna nueva forma de vida. Bajo la pandemia el mundo entero se ha visto obligado a adoptar a una nueva forma de vida, una pieza adicional de código de vestimenta dondequiera que vayamos – las cubiertas de la cara; entre otras cosas! En nuestro mundo humano, la cepa que ha añadido la pandemia COVID 19 parece ser interminable. Los más fieles estamos felices de haber comenzado a regresar a nuestros hogares espirituales donde tenemos un año de escucha de nuestro Señor, una mano sanadora de Dios, cerca de nuestro intercesor – Virgen María, Madre de nuestro Señor – Madre de la Iglesia. Esperanzamos que encontramos consuelo y fuerza en el Señor y también encontramos una razón para cantar con el salmista, así "alabaré tu nombre para siempre, mi rey y mi Dios".
En Cristo,
El Pd. Mahonge