MULTI PARISH LENT MISSION AT SAINT COLETTE
WATCH HERE
WELCOME TO SAINT COLETTE
DIVINE MERCY SUNDAY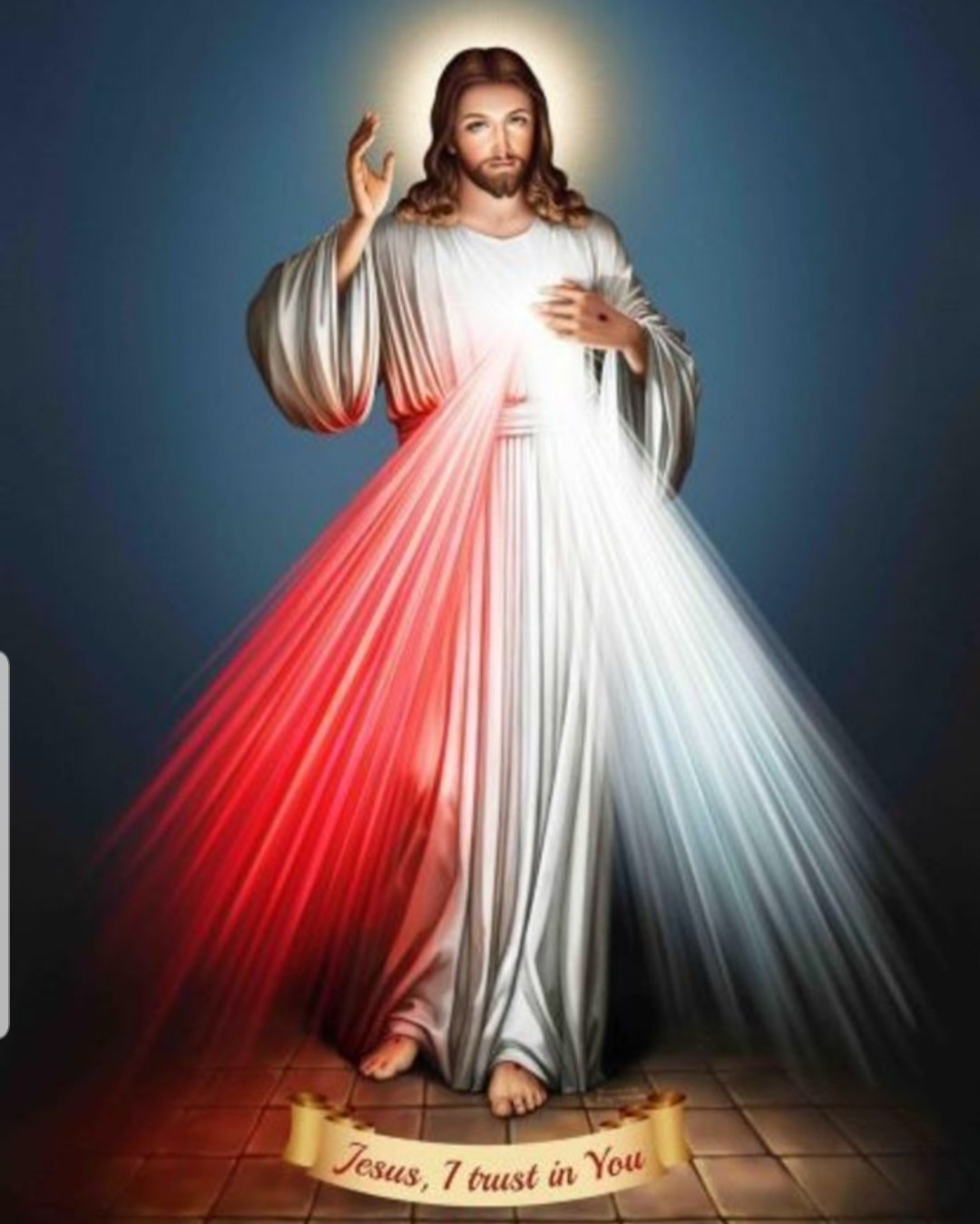 Divine Mercy Sunday
"And being found in human form, he humbled himself by becoming obedient to the point of death, even death on a cross". Philippians 2:8
The core of Divine mercy is at the heart of our story of salvation. This is none other than our Father's most extreme expression of his love for humankind through his beloved son. On this second Sunday of Easter, we dedicate our prayers to the gift of mercy not any other sort of mercy but, the divine mercy.
As I write this, I think of the most profound scripture text from the evangelist John saying, "For God so loved the world that he gave his one and only Son, that whoever believes in him shall not perish but have eternal life", John 3:16. The gift of faith in Christ leads any and all believers, including you and me to the gift of eternal life with God, not some doomed end or destined failure, rather, a straight path to God's heavenly Kingdom. You could thus say, the Divine Mercy is the pure and ordained intention for humanity to enjoy the heavens for so is the will of God.
As my first quote above states, out of humility Jesus did not count his divinity to be a priority, rather he emptied that very highness among God's loved ones and accepted all that God had wanted to accomplish in him and through him for our sake. What a great act of mercy, what an inexhaustible manifestation of Love of God for us. This very gift for all of us is accessible and non-deserving for us, yet laying bare before our eyes as we look up to Jesus and see the array of multicolor beam flowing towards us, with the gaze of a gentle and loving savior. We have every reason to chant, repeat and affirm this with one statement – Jesus I trust in You!
Peace,
Fr. Mahonge
A place of contemplative prayer, a space to honor memories of our loved ones and placements of thanksgiving to God. 
The St. Colette Holy Rosary Garden is dedicated to Our Holy Mother, Mother of all the faithful, Mother of the Church. It is an ongoing project as placements fill every part with donations and contributions from anyone who wants to leave a memorable and lasting mark in this Holy Place. Our Vicar for the Vicariate I, Most Rev. Bishop Jeffrey Grob blessed this Holy Space on September 5th, 2021 when he visited St. Colette for the first time. You are invited to visit the west side of the Church anytime to witness this lasting legacy prayer space for you and the parish community. This beautiful prayer location holds an on ground full Rosary that one can use to pray and meditate as you walk the garden. It holds the statues of Our Lady of Grace, St. Joseph with baby Jesus in his arms and Our Lady of Guadalupe. All are at our disposal to come and pray with. This picturesque project is meant to invoke participation, and inclusion of our parish members; as individuals, as a family, or as a ministry group to make this place to be what it presents. It will hold and treasure your lasting memories, and your wishes for parish members past and present.  There are many ways to participate.  Call the parish at 847 394 8100 or e mail us at stcolleteweb@gmail.com for more information.
Mary, Mother of all the faithful – Pray for us. 
Un Acto de Comunión Espiritual 
Creo, Jesús mío, que estás real y verdaderamente en el cielo y en el Santísimo Sacramento del A​​ltar. Os amo sobre todas las cosas y deseo vivamente recibirte dentro de mi alma, pero no pudiendo hacerlo ahora sacramentalmente, venid al menos  espiritualmente a mi corazón. Y como si ya os hubiese recibido, os abrazo y me uno del todo a Ti. Señor, no permitas que jamás me aparte de Ti. Amén.
An Act of Spiritual Communion
My Jesus, I believe that You are present in the Most Holy Sacrament. I love You above all things, and I desire to receive You in my soul. Since I cannot at this moment receive You sacramentally, come at least spiritually into my heart. I embrace You as being already there and unite myself wholly to You.  Never permit me to be separated from You. Amen.
var options = {
width: 854,
height: 480,
channel: "stcolette",
// only needed if your site is also embedded on embed.example.com and othersite.example.com
parent: ["embed.example.com", "othersite.example.com"]
};
var player = new Twitch.Player("SamplePlayerDivID", options);
player.setVolume(0.5);